Crochet and Macrome
These two fabric finishes are a great match to beachwear. 
Trend 2011: TASSELS
In Spring 2011 one of the most popular trimmings/details is tassels. Tassels are seen adorning everything from handbags to shoes to dresses to hats. They symbolize luxury, off shooting from the historical and military influences we've seen in past seasons. 
TREND 2011: STRIPES
Stripes are a dominant part of any Spring/Summer season, however, year after year, there is always a different play on classic (usually nautical inspired) stripes. The key to this trend this year is that stripes be bold and dominate the outfit by drawing attention to the stripes beyond all else in the look. 
TREND 2011: LACE
Although lace is not a new trend, like all trends that carry over to multiple seasons, it has evolved. It is more about how to wear the trend now in 2011, and how to set yourself apart from the masses. For Spring/Summer 11, lace is trending to the more classic side with antique-style fabrics and looks, with less of the allover stretch lace and more toward a unique look. What sets lace apart in...
Hair Obesessed: 2011 trends
OBSESSED: Grace Potter and the Nocturnals
Smart Shopping and How to Make the Most of a...
Dressing fashionably does not necessarily mean spending a fortune. By learning a few fashion tips, you'll be able to come up with a terrific wardrobe and still save money while doing it. By taking advantage of what you already have in your closet, knowing when clothing fits properly and when it doesn't, and determining what pieces you need to enhance your current wardrobe, you can come up with...
Willow Salon-Grand Opening Party
Willow Salon is a new salon in Charleston, SC, formerly the location of Elysium Salon. The salon has a new, fresh look and a great new and relaxed vibe. Their grand opening party took place on Saturday, December 4th featuring music by reggae band, Dub Island. The party had a spectacular turn out from friends, clients and local people I've seen out and about in the community. The party was such a...
Black Friday 2010
So at the last minute, some of my family and I decided we would participate, for the first time ever in any of our lives, in the Black Friday shopping experience. We decided to start the night off and go to Tanger Outlet at midnight, however, half of the stores opened there at 10p.m. which none of us knew. When we arrived shortly after 11p.m. to get a parking spot, the place was PACKED!! I have...
Charleston Fashion Week Presented by The Art...
The press event was held at Hampden Clothing located at 314 King Street in Charleston, SC. Hampden Clothing is a locally owned boutique with national recognition from Vogue and Marie Claire magazines as one of the top stores in the country. The conference featured speakers: Mayor Joseph P. Riley, The President of AiC Rick Jerue, Editor of Charleston Magazine Darcy Shankland, and Charleston...
Ryan Kwanten, Lauren Bush, Donald Glover And More... →
Every time you "like" this ad on Gap's Facebook page and Youtube Channel, a $1 donation will be made to the charity of the featured celebrity's choice. Start liking!!
Bravo The Fashion Show: The Ultimate Collection
Bravo's second season of "The Fashion Show" premiered tonight and all I can say is that this show is going to be very interesting and entertaining to watch. Besides having many interesting characters, also known as contestants, they have come up with a new twist to set the show apart from it's TV competition, Project Runway….the first ever fashion house duel,...
2010 Color Trends- Fashionable Color Combos →
Love these color combinations. Great ways to subtly update your fall/winter wardrobe this season. 
The Fashion Group International ® of Charleston,... →
Who would have thought? Fashion Group International is opening a chapter in Charleston, South Carolina come 2011. This group is a non-profit, professional organization that is globally recognized for its dedication to the fashion industry. It's mission is to help its members become more effective in their careers. With Charleston's fashion industry growing and growing, with more local...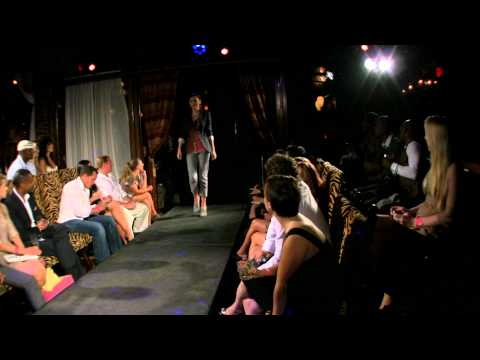 Test your styling skills with InStyle's Instant... →
This new game on instyle.com is the perfect way to test your styling expertise. The gist of this interactive styling game is to test your individual fashion knowledge by giving you a look ranging from certain occasions such as: daytime, nighttime, to work just to name a few, and asking you the question…."Can YOU find the finishing touch?" The game gives you 4 options of primarily...
Your fashion studio - Couturious →
Great new site for styling. Very interactive!
Lily Allen On Why She's Ditching Music For... →
Clements Ribeiro Fall 2010 Ready-to-Wear... →
Love the simple shapes of this collection with eleaborate embroidery details.
The Olsens Present The Row at Fashion Week - This... →
Surprisingly really like their collection. Very high fashion and very weareable.
Proenza Schouler Fall 2010 Ready-to-Wear... →
Fallen in love with this collection.
EXPRESS: BANDED SLEEVELESS DRESS →
Love this dress. Banded dresses and skirts, when done right, are extremely flattering.
M·A·C Cosmetics | Viva Glam | →
Lady Gaga and Cyndi Lauper for MAC Campaign to support Aids Fund
Sites-theory_US-Site →
Preview THEORY's new site Username: storefront Password: be1
About Me
Hello blog world! My name is Natalie Morelli and I am a Fashion and Retail Management student at the Art Institute of Charleston in South Carolina. Even though this is the most typical response of any fashion student, and as corny as it sounds, it's still very true that fashion has always been my passion in life. From colors, to styles, to shapes, to prices, to events…everything...